How to Change the Battery in Your Mercedes-Benz Key Fob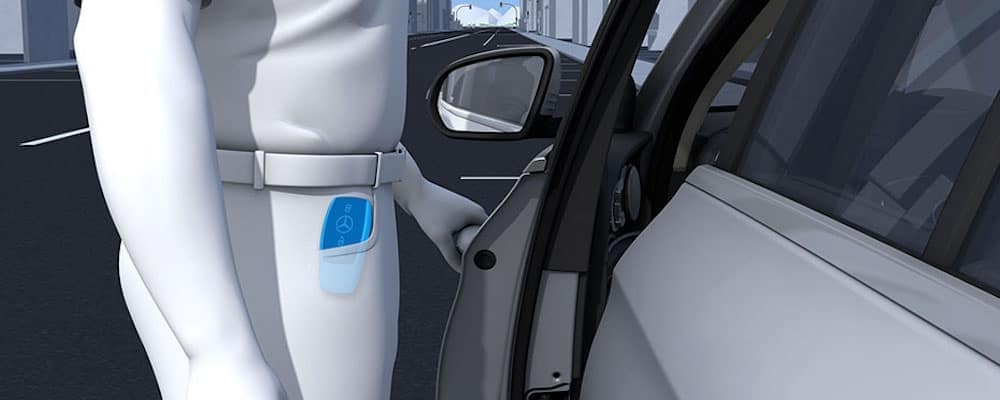 Does the battery in your Mercedes-Benz key fob need to be replaced? Whether you're replacing the battery yourself or looking to schedule an appointment, you can rely on the experts at our Mercedes-Benz service center in Louisville to point you in the right direction. Read on to learn about the warning signs of a dying key fob battery, as well as the steps you'll take to replace it yourself.
When a Mercedes-Benz Key Fob Battery Needs Replacement
There are several warning signs you can look for when you think it might be time to change the battery in your Mercedes-Benz key fob. Some of the initial warning signs include:
Your vehicle becomes difficult to start.
You lose the ability to lock and unlock your doors or set off the panic alarm.
You notice a warning light on your dashboard, indicating a problem with the charging system.
Any combination of the above can indicate a dying Mercedes-Benz key fob battery. To prevent further issues down the road, Elizabethtown drivers should take proactive steps to have the key fob battery replaced as soon as any one of the situations above arise.
Replace Your Mercedes-Benz Key Fob Battery
When it's time to change the battery in your Mercedes-Benz key fob, there are a few simple steps to follow:
Determine Your Key Type: Whether you have a newer Chrome SmartKey® or an older SmartKey®, the key type will impact how the batteries are changed.
Get the Right Batteries: The newer Chrome SmartKey® requires one CR 2025 battery while the older SmartKey® calls for two.
Chrome SmartKey® for Newer Models: Pull the tab at the bottom of the fob, remove the cover by pushing the key into the narrow end of the slot, then place the battery inside.
SmartKey® for Older Models: To replace the battery in your key fob, pull the latch at the end of the key holder, push your key horizontally into the open slot, and then lift the battery out of the compartment.
Save on Mercedes-Benz Service at Mercedes-Benz of Louisville
Want to know how to check tire pressure, when to replace the car battery or when to replace the car battery, how to connect your bluetooth®, or how often to change the engine air filter? Our service center near Shelbyville and Clarksville can help. Be sure to check out our rotating parts and service specials before you book your appointment. We look forward to meeting all of your automotive needs.