What is Mercedes-Benz BlueTEC®?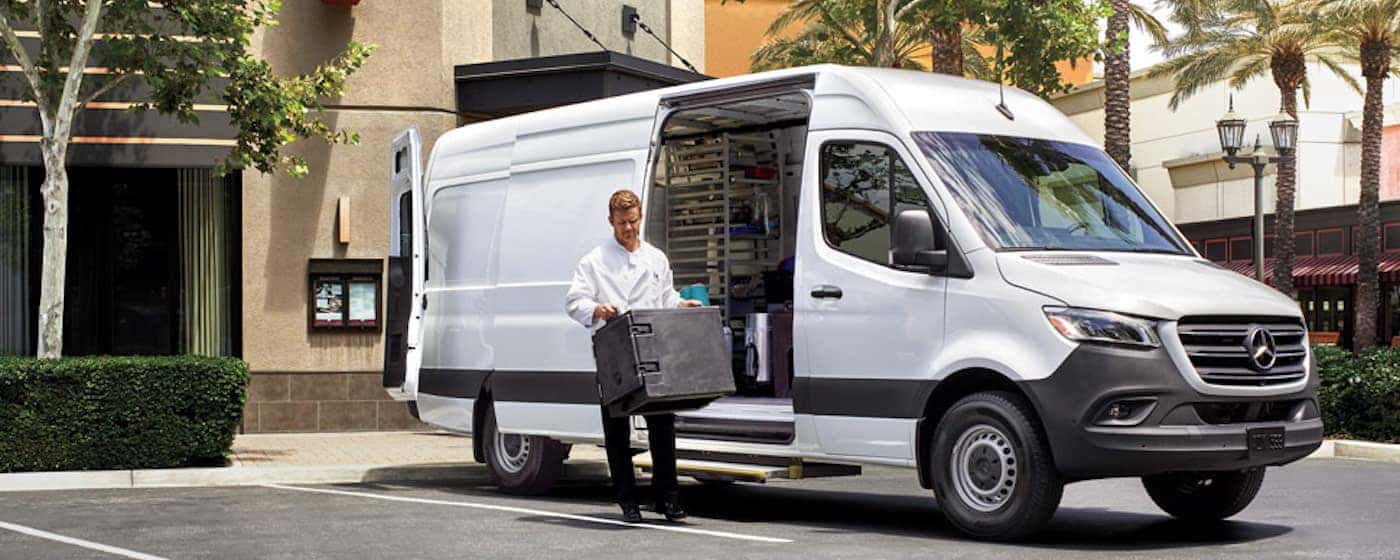 For Louisville drivers on the lookout for the latest in vehicular performance technology, the BlueTEC® diesel engine offered by Mercedes-Benz promises to be a new standard-bearer. This new form of diesel engine is growing increasingly popular in American markets, and Mercedes-Benz of Louisville has gathered vital details about its fuel efficiency and other features. Whether you're interested in a Sprinter BlueTEC® model, or another type of vehicle, you can enjoy the benefits of this eco-friendly and effective technology.
How Mercedes-Benz BlueTEC® Works
For a more environmentally friendly engine on Elizabethtown roads or better fuel economy on your Shelbyville commute, BlueTEC® Diesel gives drivers some of the latest engine technologies:
A clean diesel engine. This isn't a hybrid engine, but one that is specially designed for clean energy.
The vehicle injects a specially-made AdBlue liquid solution into the exhaust. This converts the usual diesel nitrogen oxide emissions into a much cleaner emission of oxygen and nitrogen.
Strong combustion with the variable-vane turbocharger still allows this engine to give you tons of strength
The engine also keeps going via fuel injection with high pressure.
All of these features provided with BlueTEC® diesel give drivers new options for environmentally friendly vehicles that are still high-performance, including cargo vans, luxury SUVs, and other options.
BlueTEC® Diesel Vehicles
Get better Clarksville fuel economy by a factor of up to 6-8 miles per gallon when comparing the Mercedes-Benz BlueTEC® to its equivalent gas engine. That adds up to plenty of savings in addition to the environmental factors at play. Your options are plentiful when it comes to BlueTEC® diesel, including Sprinter BlueTEC®. Find new vehicles among our lease and finance specials today!
Check Out Mercedes-Benz BlueTEC® at Mercedes-Benz of Louisville!
Find the details about how the BlueTEC® engine works riveting? This clean diesel is one among many reasons that Mercedes-Benz of Louisville is proud to be serving the Louisville community with great cars and informed service. Once you get your new Sprinter BlueTEC®, you can make sure your engine stays fit through our dedicated service center. If you have questions about this technology, feel free to contact us with all of your questions!
More From Mercedes-Benz of Louisville
If you're searching for a spacious new luxury vehicle, come and explore the 2021 Mercedes-Benz GLS interior cabin at Mercedes-Benz of Louisville. This model offers an excellent combination of sleek looks and precision engineering, as well as a luxurious interior that makes you feel right at home. We'll walk you through all of the exciting features and…

New Mercedes-Benz vehicles are well-known for their exceptional performance and luxury design, but just how efficient are they? If you're looking for the best Mercedes-Benz gas mileage, we've broken down the base fuel economy figures for every vehicle in the lineup. So whether you're looking for an AMG® coupe or a three-row SUV, check out…

The selection of electric vehicles grows wider and wider with each year, and while there are plenty of options on the market, why not choose something with a little extra sophistication for your Elizabethtown travels? The Mercedes-Benz EQC brings the practicality of the modern SUV with the innovation of an all-electric powertrain, resulting in one…