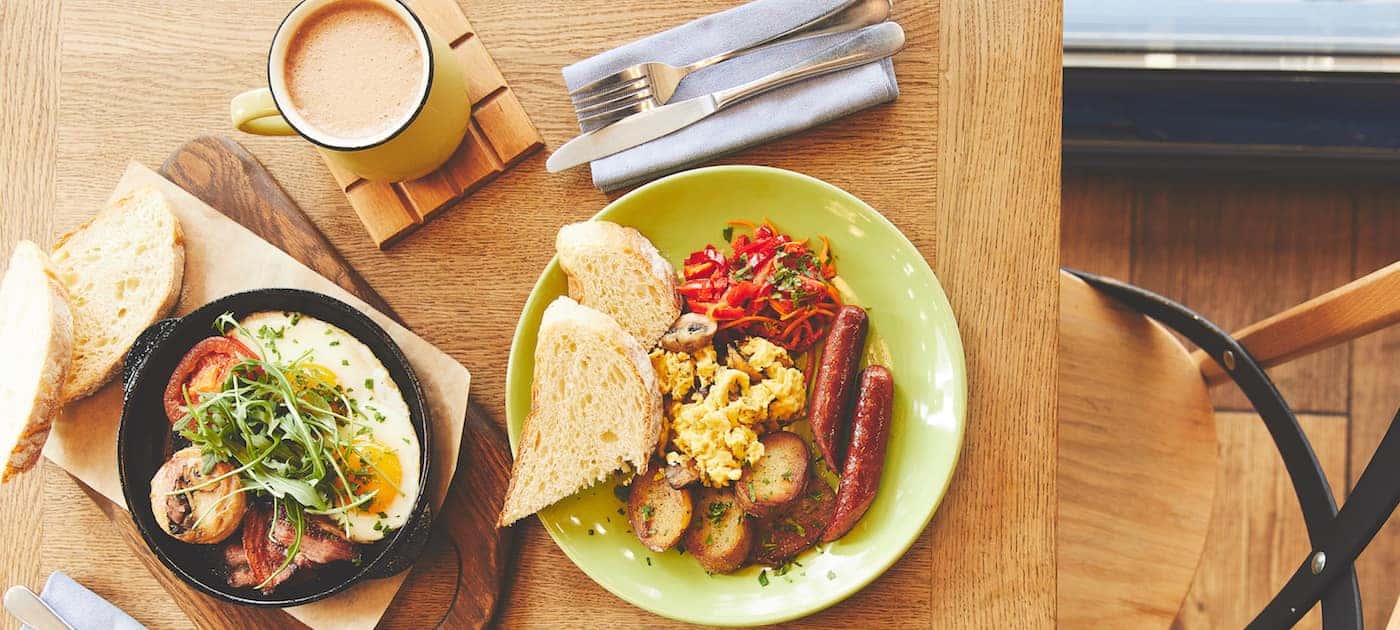 A magical time of day when you can order almost anything, brunch is a weekend staple for many Louisville natives. This begs the question, "Where is the best brunch in Louisville?" The locals at Mercedes-Benz of Louisville have weighed in, and we've brought you a list of our favorite local spots to enjoy your next relaxing meal.
Butchertown Grocery
Located in the renovated and hip meatpacking district, Butchertown Grocery has an upscale menu and full bar. On the brunch menu, diners can enjoy breakfast delights like beignets with honey and bacon anglaise and Butchertown eggs benedict with truffle bearnaise, or opt for basil-fed escargot and pig and goat burger. No matter what you pick, your taste buds are sure to thank you.
Con Huevos!
With a name that literally translates to, "with eggs," you know Con Huevos! is going to be a go-to spot for brunch in Louisville. Using free-range, locally-sourced eggs, the chefs whip up beautifully plated brunch meals with spicy touches like their signature chipotle gravy. Don't miss the tres' leche pancakes if you're in the mood for something sweet, or try the breakfast torta with cilantro aioli for a hearty breakfast sandwich.
North End Cafe
The laid-back North End Cafe offers standard brunch favorites with a few fun twists on the menu for more adventurous diners. If you enjoy the classic bacon and eggs, you'll find these fresh-tasting staples in the basic breakfast and hearty breakfast. Want to branch out? Explore the house-smoked trout hash or vegan tacos.
The Silver Dollar
An homage to Southern honky-tonks, the Silver Dollar serves its own take on the working-class menu available during the 1950s. Try the beer can hen or hickory-smoked beef brisket and pair it with their spicy Bloody Marys for a fun take on brunch.
Wild Bunch
In 2018, the Wild Bunch was voted the Best Brunch in Louisville. With no shortage of choices, everyone can find something to fit their tastes at this local favorite. If you're looking for a place to start, we recommend trying the house-made cinnamon rolls and sweet home apple bourbon crepes.
Tour the Best Tastes in Louisville With Mercedes-Benz of Louisville
Beyond brunch in Louisville, you'll find incredible fine dining, locally-made ice cream, and great coffee. Next time you have a taste for something specific, reach out to Mercedes-Benz of Louisville and we'll point you in the right direction!