What Does Liability Insurance Cover?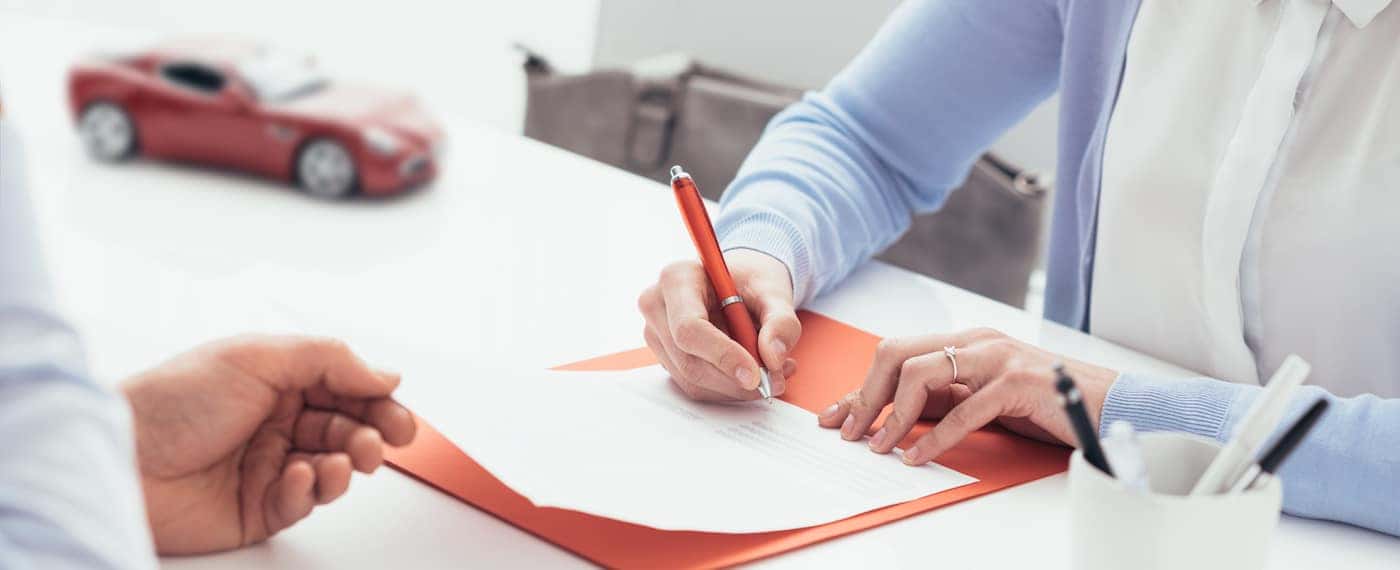 You are generally required to have liability insurance on your automobile anytime you drive around Louisville. If you're not sure what the auto liability insurance definition is, or are wondering "What does liability insurance cover,"– you're in luck. Mercedes-Benz of Louisville is at your service. Liability insurance provides bodily injury and property damage coverage to the other driver in the event of a collision where you're at fault. If you're wondering, "What does liability coverage pay for?" Review our guide below, and then call the dealership's finance center with any auto insurance questions.
How Does Liability Insurance Work?
So, how does liability insurance work? Both the bodily injury and property damage coverage of liability insurance has their own unique limits. While the state mandates what the minimum limits must be, you have the opportunity to increase that amount depending on how much more you're willing to pay. If you're curious what does liability coverage pay for, find out below:
Bodily Injury:
Medical and hospital bills
Rehabilitation
Long-term nursing care
Funeral expenses in the event of a fatal accident
Pain and suffering
Lost earnings of the other driver
Property Damage:
Auto repair costs
Replacement parts
Any vehicle damage
General property damage (house, personal property, etc.)
Pets
It's essential to remember that the coverage offered under liability insurance is for the victim of the collision and not for the driver who is at fault.
Liability Coverage Limits
Remember to review your liability insurance coverage limit options with your insurance agent in Elizabethtown or Shelbyville to determine what is best for you. The insurance limits can be either split or consolidated into a single limit with the difference being:
With a split insurance limit, you can choose individual maximums for bodily injury payments per person, for all people injured, and for all property damage around Clarksville.
With a single limit, there's no total limit per person. The lump-sum is spread across all of those injured and all property damaged.
Call Mercedes-Benz of Louisville to Learn More About Liability Insurance Coverage
Now that you know the auto liability insurance definition and no longer need to ask "What does liability insurance cover?" if you have additional questions, contact Mercedes-Benz of Louisville. Remember, when shopping for a new or used Mercedes-Benz, or another brand, you should take the time to consider all of your financing and insurance options like whether you should finance with a bank or dealership. We're here to help!
More From Mercedes-Benz of Louisville
The new Mercedes-Benz S-Class interior has lots of Elizabethtown shoppers raving, and it's not hard to see why. Mercedes-Benz of Louisville is exploring the 2021 S-Class interior features, dimensions, and lighting in this handy guide to the luxury sedan. Enjoy innovations and advanced technologies like the upgraded Mercedes-Benz User Experience (MBUX). After learning about the new Mercedes-Benz…

The 2021 Mercedes-Benz E-Class interior cabin has the features and technology Elizabethtown drivers are looking for to enhance their daily commute. With a redesigned steering wheel with built-in touch sensors and advanced technologies like Mercedes-Benz User Experience, it's not surprising that many drivers are raving about what the new E-Class sedan interior has to offer….

If you're ready to upgrade your Elizabethtown drives with a family-friendly SUV, consider the new Mercedes-Benz GLC. At Mercedes-Benz of Louisville, we'll work with you as you explore the Mercedes-Benz GLC 300 coupe standard interior features and starting price to help you find the configuration that's best suited for you. After learning about the GLC 300 price…