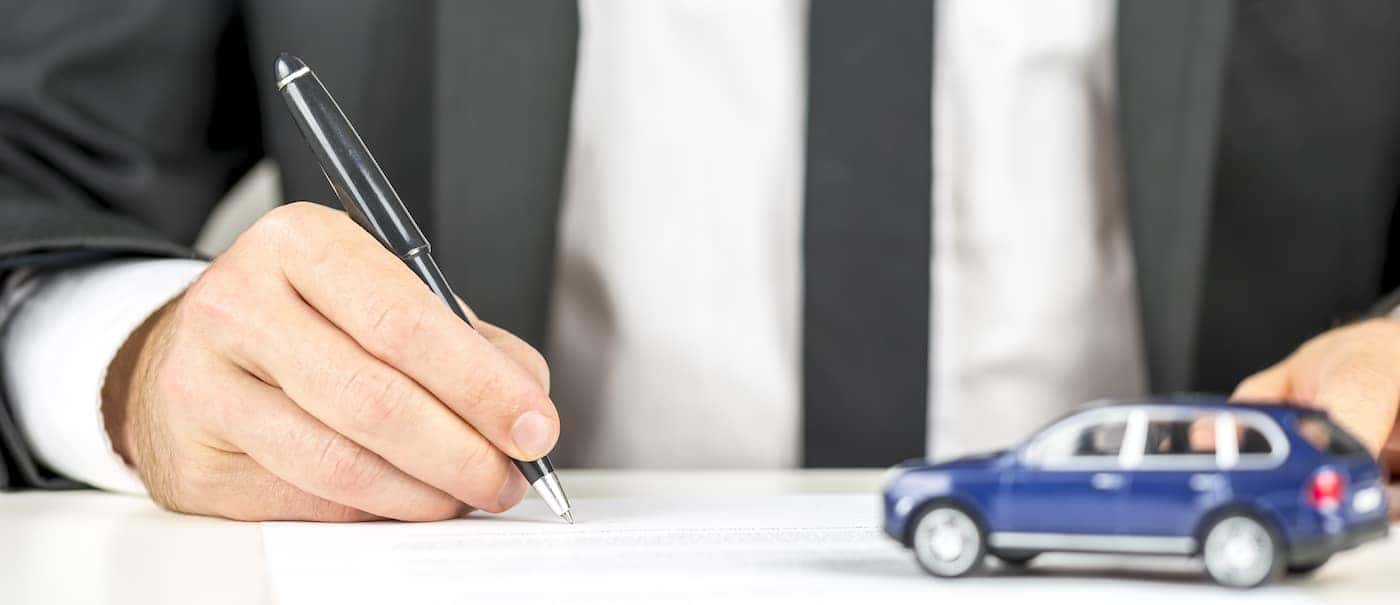 Concerned that your low credit score means you won't be approved for an auto loan? While bad credit does make approval more difficult, it's not the end of the road. We often hear from Louisville-area drivers who are willing to do everything possible to secure an auto loan in Elizabethtown, "—but I'm unsure how to boost my credit score!"
If that's you, we hope the following guide demystifies the various ways to raise a credit score. These tried-and-true tips to increase credit scores will help you improve your score and build your credit.
Know Your Credit Score
Before you can put to use any tips to increase credit score, you need to know where you stand. You're probably aware that large outstanding debts and a pattern of late bill or credit payments are big factors in determining your credit score. However, smaller mistakes can pile up too — and the impact on your score can be significant.
While many banks offer credit checks, lenders will refer to your scores as reported by the three major credit bureaus: Experian, Equifax, and TransUnion. Thanks to the Fair Credit Reporting Act, you can get one free credit check per year from AnnualCreditReport.com.
Assess Your Debts
As you review your credit report, look for areas where you can make changes to your spending. Some factors have a larger impact on your score than others, so focus on these areas first:
Debt to credit ratio —  Also known as the balance-to-limit ratio, this is the amount of debt you currently have, versus the of credit you have available. Keeping your credit card charges under 30% of your available balance will prevent damage to your credit score.
Number of open credit accounts — It might sound counterintuitive, but opening up new cards can be good for your score. More numerous small balances will lower your credit score, but take care not to go overboard and harm your credit score by paying late.
Build your score — A Mercedes-Benz credit card can help build good credit when you use it for repair and service charges.
Create a Payment Plan
Decide on your debt-crushing approach, and stick with it. Focus on the factors dragging your score down the most, whether that means making timely payments or reducing a too-high balance on one credit card. Deal now with any debts that have moved to collections, or any credit card balance more than 5 years old. Then chip away at them a little each month and wait for your score to go up!
Learn How to Get a Better Credit Score with Mercedes-Benz of Louisville
Now that you know how to get a better credit score and access low-interest rates in Shelbyville, consider taking out a loan from your local Clarksville dealership. Why finance with us and not a bank? We'll work with you to customize a payment plan that works with your budget, and well look at the full financial picture when we consider your loan application — not just your credit score. You also have the option to trade-in your current vehicle and subtract that amount from your next auto loan. Visit the Mercedes-Benz of Louisville finance center near Clarksville to learn more car buying tips like how to trade in a car.