About Us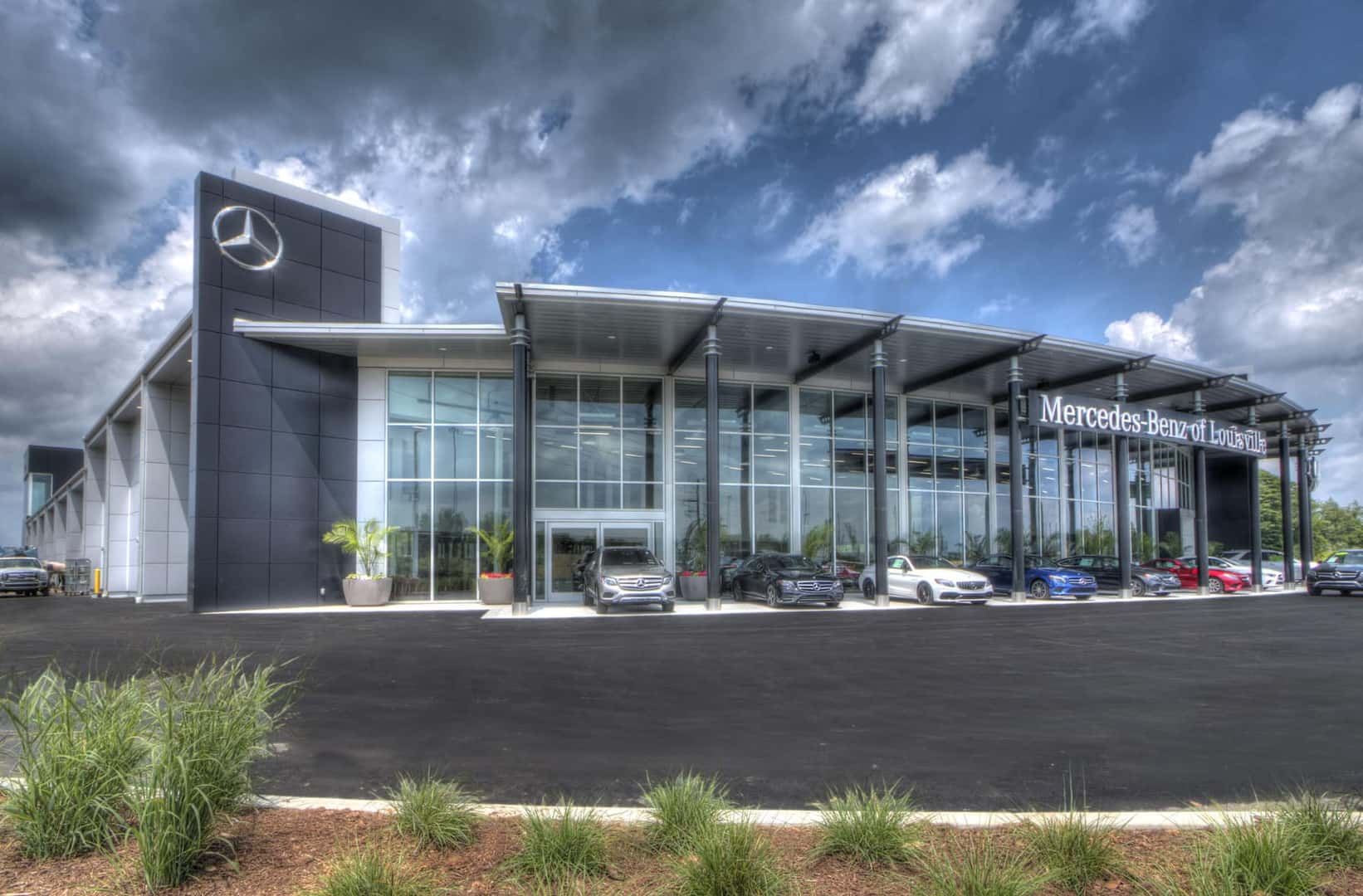 For more than 50 years, Mercedes-Benz of Louisville has proudly earned the reputation of delivering one of the most exceptional Mercedes-Benz shopping and service experiences in the nation. Mercedes-Benz of Louisville began operation in 1958 when Jack Tafel launched his dealership in downtown Louisville. "I knew something about the higher-end cars, as most young adults do, and I thought that Mercedes-Benz were wonderfully made with fine craftsmanship." Current owner, David Peterson, recognized that a successful dealership needed more than fine cars. So he established a culture that made sure the experience of buying and maintaining automobiles is as pleasant and reassuring as driving them.
Mercedes-Benz of Louisville' unparalleled customer experience begins the moment you enter our inviting, modern Mercedes-Benz dealership. Our entire staff of friendly, professional, and knowledgeable employees is focused and fully committed to meeting the needs of every guest visiting our showroom, service center, customer lounge, and our lifestyle boutique. Our goal is to deliver a customer experience so memorable that it sets a standard by which all future experiences will be judged.
Our reputation and customer loyalty has allowed us to extend our success from the Louisville community, to clients throughout Kentucky, including in Elizabethtown, Frankfort, and also into Southern Indiana. We are also this area's exclusive Mercedes-Benz dealership for Certified Pre-owned Mercedes-Benz vehicles. Mercedes-Benz of Louisville offers you one of the regions largest selections of Certified Pre-Owned Mercedes-Benz models and premium used cars.
OUR MISSION
TEAMWORK: We will work together for our mutual success, and your complete satisfaction.
ATTITUDE: Always positive and productive with a willingness to promptly do whatever it takes to ensure we deliver an exceptional experience for our guests while building a successful company.
FRIENDLIEST: We will always treat our guests and each other in a warm, genuine, and caring manner. Trust, honesty, respect, excellence, and dedication are the qualities we embrace.
ENGAGING: Listen to and anticipate the needs of our guests and each other. Each of us is empowered to act in a way that improves our company and exceeds our customers' expectations.
LEADERSHIP: We will continuously strive to strengthen our reputation as the leader in our industry. We will set a standard for performance, professionalism, and integrity that defines the very best of dealership experiences.
We are defined by these qualities. These values are our legacy and future. We will never lose sight of our proud heritage and the reputation Mercedes-Benz of Louisville has established as one of the best dealerships in the nation.