Our Future Location and a New Name
We're Moving …Mercedes-Benz of Louisville to become Mercedes-Benz of Louisville!
By now, you may have heard … Mercedes-Benz of Louisville will be moving in June.
Our new address will be 2520 Terra Crossing Blvd, 40245 – off Old Henry Road at the Gene Snyder Freeway. Our St. Matthews location has been a great home for 38 years, but we have outgrown the space. And this move enables us to provide you with the finest guest experience possible.
And with the relocation, we will take on a new name:
Mercedes-Benz of Louisville
.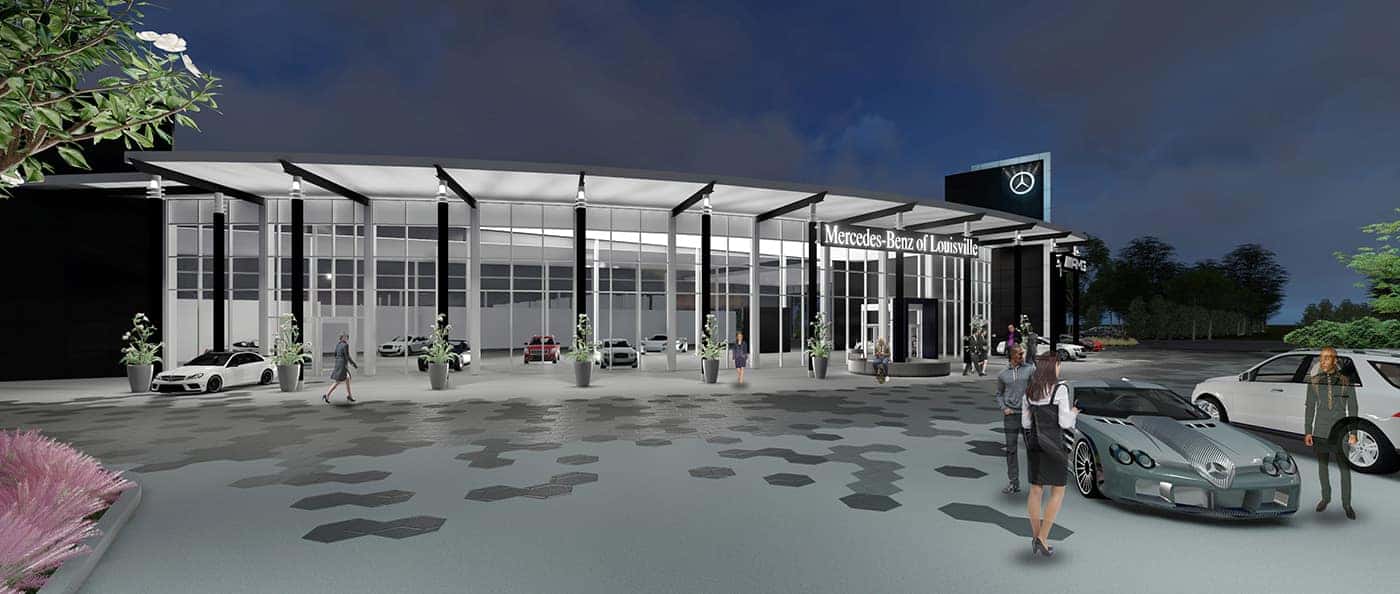 Throughout the nation, Mercedes-Benz dealerships are increasingly choosing names that reflect the communities in which they serve. We like that trend. Our new name will reflect our pride and commitment to this community. And be assured, the principals and ethics of Tafel Motor Company will remain in our DNA.
You'll love the new property –
It's a campus-like setting, nestled on 10 extensively landscaped acres with trees, hedge rows, park benches, and cobble imported from Europe.

It's spacious. The main building that encompasses the customer showroom, sales space, guest service areas, guest lounge and administrative offices comprise of more than 74,000 square feet.

It's easily accessible off the Gene Snyder Freeway.

It has more of what you expect – including a sales inventory capacity of 300 vehicles, 35 service bays, and a 5,200-square-foot car wash facility.

It includes a large, outdoor canopy area and a multi-use outdoor plaza with seating for special events and receptions.
We think you'll love our new digs. But meanwhile, keep in mind our St. Matthews location at 4156 Shelbyville Road will remain fully operational until the June move. 
Check out our Facebook Page for photos of our progress at the new store!